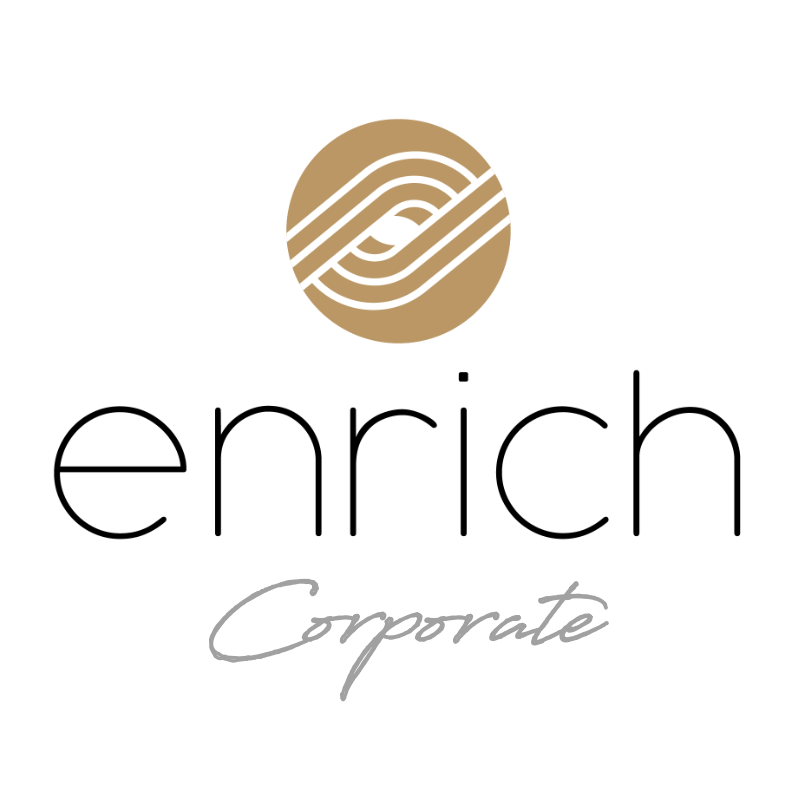 PREPARE FOR THE FUTURE:
HAPPINESS & MASTERING STRESS
Our future will present unprecedented challenges for us to cope with stress, to learn fast and juggle even more complex tasks and demands of our lives and families. Biologically, our brain is not wired to change as quickly as we would like it to. We still use an 'old' part of our brain when it comes to stress management. How can we accelerate the change and use the plasticity and adaptability of our mind to help us prepare for the future? The latest advancements in neuroscience, brain-imaging and understanding of Eastern practices may have an answer for us. This practical and experiential workshop is based on an award-winning ENRICH® framework that has been shared and effectively worked with clients from such companies as P&G, Coty, Microsoft, BP, Rolls-Royce, UN, World Bank, Earns & Young, Deloitte, Cambridge University, London Business School, Huffington Post and 1000s of people who have experienced its magic. It is a synthesis of Cognitive-Behavioural methods of dealing with stress, Neuro-Linguistic Programming & Communication Strategies presented in an easy-to-comprehend format and accessible for everyone irrespective of a background.
Who's it for?
Corporate event specially designed for those who want to prepare themselves to cope with stress, learn how to communicate effectively and create enriching relationships and happiness in their lives.
Benefits From Attending Workshop
Relaxation
Rejuvenation
Inspiration & motivation
New information & knowledge
Connecting with new people
New techniques to deal with stress
Fun & new ideas
Habit Change
How to incorporate Change-Intelligence in our everyday life.
How do we change our habits and why is it important? The latest neuro-scientific research shows that a daily change accounts for long-term success especially in relation to emotional responses. For changing negative emotions, we need to learn to change our daily habits. A thought-provoking session with practical outcomes for all interested in self-development, health and vitality. Especially for families and individuals who travel a lot and for whom routines are difficult to sustain.
Who's it for?
Corporate event geared towards learning new habits to facilitate success and well-being.
Benefits From Attending Workshop
Becoming more aware of change-intelligence
Set of new daily habits
Inspiration & motivation
Connecting with new people
Fun & games
Learning to stay healthy for longer
EMOTIONS
AND AGING HEALTHY
Negative emotions affect our health and our relationships. Learning practical and fundamental tools to enrich relationships and manage emotions, can save a relationship or boost it from a good to an exceptional level. Based on the psychology of human enrichment and neuroscience as well as ancient wisdom and the latest research, this workshop will unpack some of the myths about health and well-being as we age. Ageing healthy is going to be a big topic for many developed countries and cultures as the life expectancy will grow in the next two decades for us to live up to 120-150 years old. Are you ready?
Who's it for?
Corporate event for those interested in longevity and well-being in their later years.
Benefits From Attending Workshop
Learning secrets of longevity from 'blue zones' where people live longer and happier
Understanding the principles of vitality
Inspiration & Fun
Connecting with new people
Having space to discuss deep & meaningful topics
Darya Haitoglou is a psychologist, an award-winning relationship expert, executive coach (PCC), certified master trainer in Neuro-Linguistic Programming, strategic interventions for personal and business growth. Darya is a founder of Enrich Global, an organisation that creates phenomenal transformations for elite leaders and influencers.
Throughout her experience of working with high-profile families and individuals as well as being a leader in multinational companies, she has found a simple way of helping people create and enrich their relationships and change the way we deal with stress. She is an author of a best-selling Enrich Your Relationships Book, contributor to the Huffington Post and an expert guest on BBC radio shows. Her mission is to help create more love-rich and blame-free families & individuals.
Corporate Events
Enquire for more details on our training course, corporate training, and our offering of corporate workshops